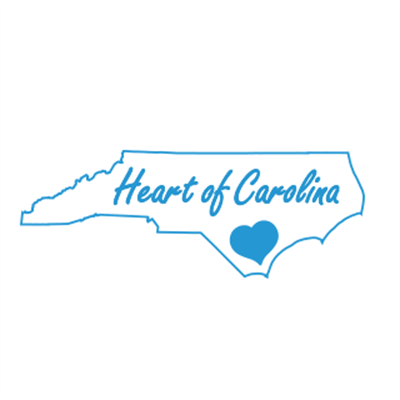 Meet Heart of Carolina
Meet Heart of Carolina

Their love for North Carolina inspired them to open a boutique store dedicated to Carolina-made products and art pieces. When customers come into their store, they're greeted by friendly staff and surrounded by beautiful jewelry, furniture, wine, and so much more. Whether tourists are visiting for the very first time, or familiar faces are popping in to say hello, everyone can expect to find some trinkets and treats to take home with them.

Since 2016, Heart of Carolina has been proudly sharing favorite Carolina-made art pieces, furniture, wine, and more! Not just Carolina-themed products, but actually made in North Carolina products!

Heart of Carolina is best known for their award-winning NC wines (from dry to sweet, red to white), fun pillows and blankets, specialty food items, and their one-of-a-kind special orders taken. Follow them on Facebook @HeartOfCarolinaWilmingtonNC and Instagram @HeartOfCarolinaLLC and stop by the store today!