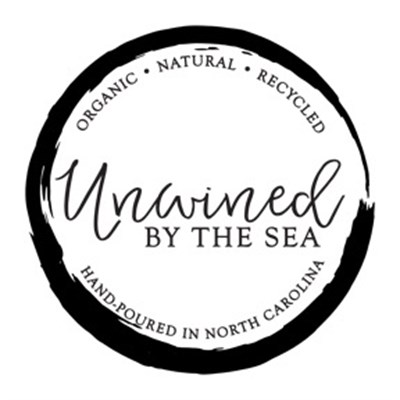 Meet Unwined By The Sea
Meet Unwined By The Sea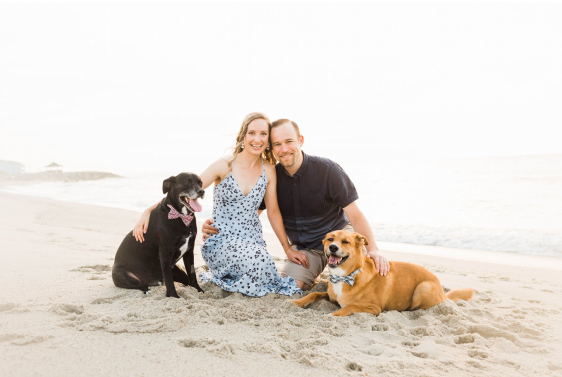 Unwined By The Sea strives to make the purest products by using sustainably sourced products that are certified vegan and cruelty-free. Their goal is to provide you with an experience that touches all of your senses. Each of their candles is hand-poured into recycled wine bottle glass that is just as visually beautiful as our candles are marvelous to smell. They are passionate about creating environmentally friendly products that are safe to use around those you love most...pets included! They take pride in hand-picking each ingredient to ensure that we use only the highest quality products that meet our standards
Unwined by the Sea candles were created from the desire to have and provide a clean-burning candle. That's it. Most candles are made with ingredients known to be carcinogenic, such as paraffin wax (as it is a derivative of petroleum) and wicks made with metal. These ingredients do not burn clean and are not ideal substances for the air we breathe - especially if you are a candle fanatic, like us.
Unwined by the Sea candles are created with three, all-natural ingredients: soy wax, coconut oil, and essential oils for fragrance. Our high-quality oils produce high-quality candles that burn clean, long, and of course, double as skin moisturizers. Additional features of our candles include our vibrant recycled glass canisters, all-natural cotton wicks (wood wicks also now available!), and beautifully crafted bamboo lids.
Unwined By The Sea believe's in reusing and recycling. So much so that they created a "Burn & Return" program. It's simple: return five of your used Unwined by the Sea candle vessels to our Cotton Exchange location and receive a free candle! The labels must be intact and legible. Limited-edition series and pottery collections are excluded.
Stop by Unwined By The Sea, ask for your punch card, and start working toward your free candle today! Their hours are Monday-Saturday from 10 am-5:30 pm and Sundays from 11 am-3 pm. Follow them on Facebook and Instagram @unwinedbythesea You can also visit their website at
https://www.unwinedbythesea.com/
.