Top Toad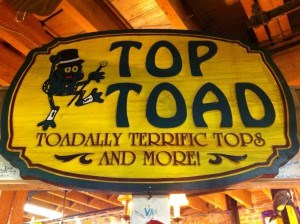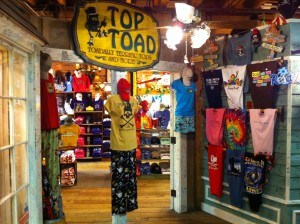 Welcome to our Wilmington NC based web pad! Just a croak about our designs and t-shirts. All designs are silk screened "No Press-Ons!" Cold water wash and hot dryer. The designs will never come off. There is very little shrinkage (white shirts) or none at all on garment dyed.
Ribbit very much for supporting and shopping with us for 20 years. So hop on in for a visit!
Ribbiting Cape Fear and Wilmington resort wear. Hop in and hear the crazy singing lady!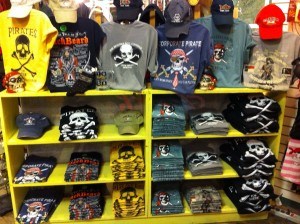 Store Hours
Monday – Friday: 10:00am – 6:00pm
Saturday: 10:00am – 7:00pm
Sundays: 11:00am-5:00pm
Phone
910.343.9245
Website
Building
Granary Building
Building Level
Intermediate Level
Store Type
Accessories
Clothing